"Chase" - X-Mas Download 2016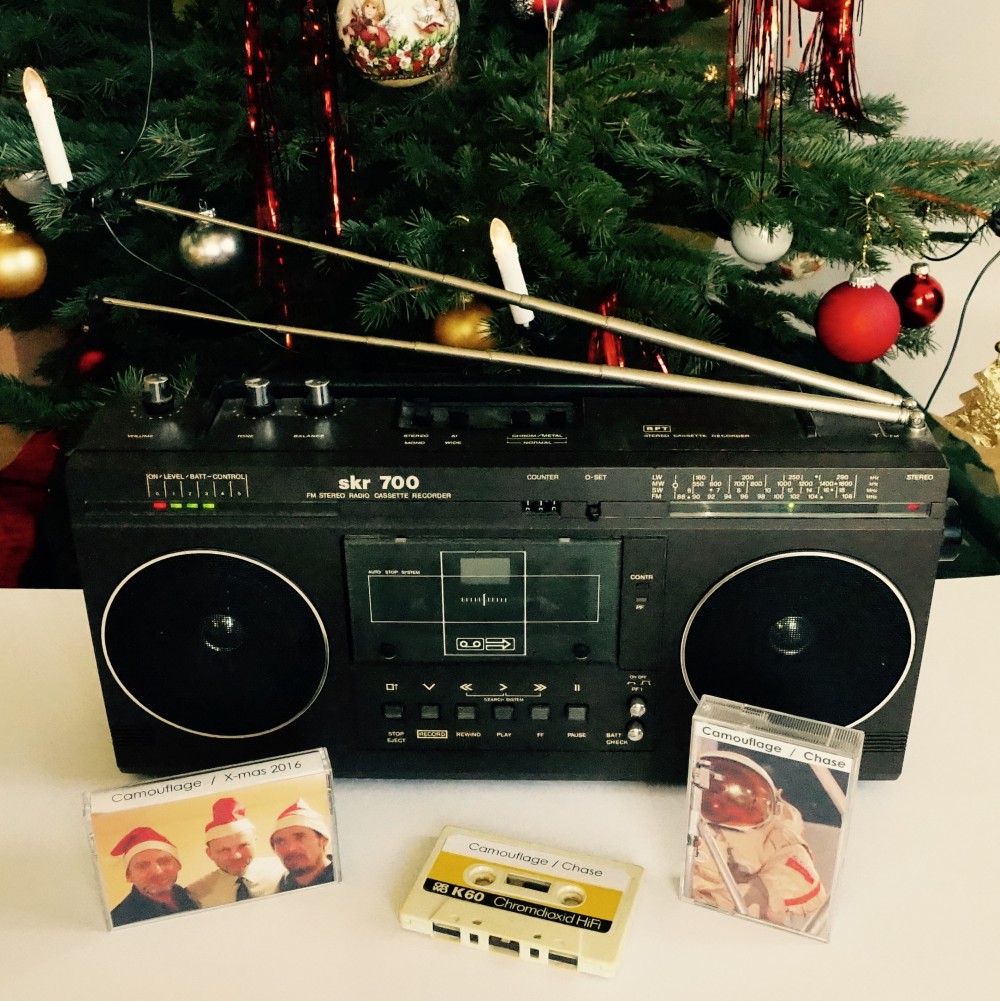 (2016/12/24) Camouflage wishes you a Merry Christmas and a healthy New Year with "Chase"!
"Chase" is a song that has never made it onto an album and has remained as a demo. The version for the download is from the year 2002 as a pre-Sensor track. However, a good part of the melody in the refrain found its way into the "Relocated" song "Passing By". The text remains of course also in a demo character. "Chase" has been traveling with us for a while now.
An interesting tidbit: Some of the sounds in the demo originate from the world of "Spice Crackers". Point of reference: Choir sounds and atmosphere from "Rhonda's Trigger"