20 Years Camouflage Website and "Thief" X-Mas Download 2017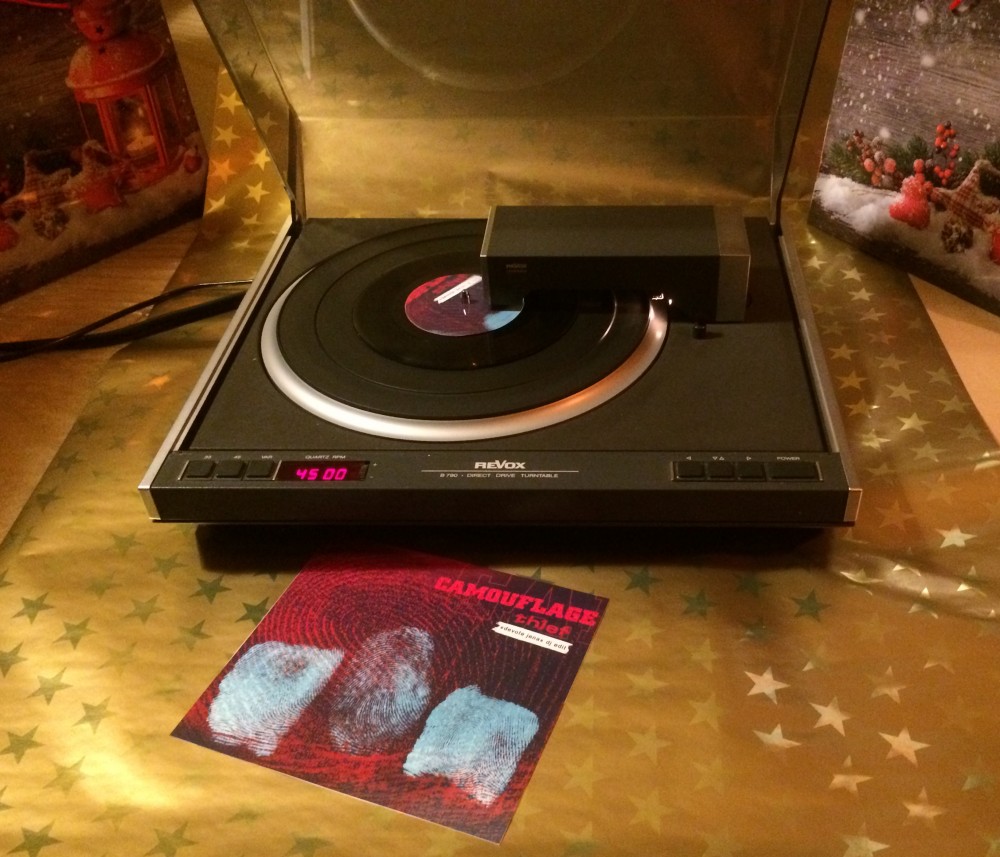 (2017/12/24) 2017 was not only the year of the 30th anniversary of the first camouflage single "The Great Commandment", but also the 20th anniversary of the camouflage online presence by Camouflage-Info-Services from Jena. We want to take this milestone birthday as an opportunity and go on a digital journey through time with you.
Let's start our journey in 1999, in the year in which camouflage released their first single again as a trio and also when Jochen Schmalbach was for the first time responsible for additional production and mixing. "Thief" was the first harbinger of the 2003 released album "Sensor".
At http://1999.camouflage.band you will find the Camouflage Website as of July 1999, two weeks after the release of "Thief". Fittingly, this year's Christmas download is a previously unreleased Extended Version of the song "Thief". Optimized by the "Devote Jena" DJ Team especially for clubs, this version has been edited based on the "layout" versions much sought after by camouflage fans and has a length of 5m 55s.

Have fun listening, merry christmas and a happy new year to you
Camouflage and the info team.