M.I.N.E - First information and live dates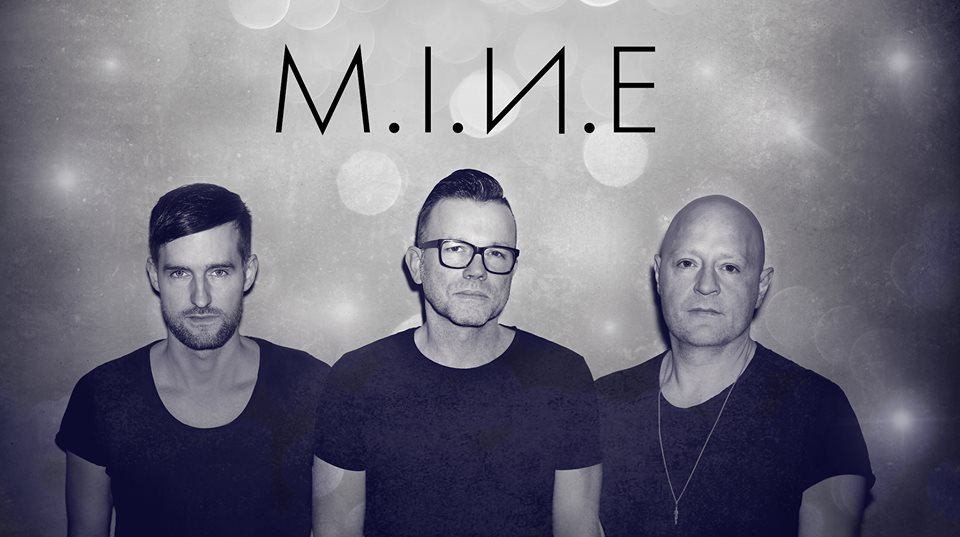 (2016/02/21) Due to the fact that Camouflage will pause in 2016, Marcus is using the time to start M.I.N.E - a project together with Jochen Schmalbach, Volker Hinkel and Jakob Nebel. At the moment they are in studio.
Sometime between Moscow, Berlin, and Lima while traveling together around the world for Camouflage, Jochen, Marcus, and Volker wished to develop a new project outside of the bounds of the band Camouflage.
In order to foster a greater level of discovery as a trio, they established a rule early on - anything goes as long as all three of the participants had a interest. The past met the present and the future with a exploration ranging from deep house to Oasis, minimalism to the bombastic, Kraftwerk to the Sex Pistols.
Jakob Nebel, who joined as the last of the members, completes the group with his musical sense and versatility and has helped distill songs out of the many ideas.
The process has produced a mix of Dark Electronic and Guitars, which in their diversity bridge between Electro-Wave, Goth, Pop and Punk.
What does M.I.N.E mean? The band name points partly to the phonetically correct pronunciation of Marcus' surname Meyn. However the name also represents the individual commitment to the musical collaboration between the 4 men.

M.I.N.E are:
Drums: Jochen Schmalbach, sound engineer, songwriter and producer for acts including Klangkarussell, Tiefschwarz, Alphaville, Stanfour, Thomas D, and many more.
Vocals: Marcus Meyn, songwriter and singer of Camouflage.
Guitars: Volker Hinkel, songwriter, producer and guitarist of Fools Garden, who stormed the international charts with their hit "Lemon Tree".
Guitars and Keyboards: Jakob Nebel, songwriter and guitarist of the band Livingston.

Two shows are already confirmed in Oberhausen as special guests of Mesh and at the Sazava festival in the Czech republic.
More shows will be announced soon ...

www.facebook.com/minemusicband
New Camouflage Tribute Sampler Released
(2016/01/17) The Russian Internet Synth Radio has released a new Camouflage Tribute Sample for which 20 band have interpreted familiar Camouflage songs. The sample is available for hear and also as a free download at the website www.synth-radio.ru.



New Winnetou filming with musical score from Heiko Maile
(2016/01/15) Since August 2015 filming for 3 new episodes of Winnetou has been underway in Croatia and NRW. These 90 minute episodes commissioned from RTL will be broadcast towards the end of 2016. More information about the show can be found here. The familiar Winnetou melodies from the 1960s from film composer Martin Böttcher are now being newly arranged and interpreted by Heiko Maile for the new film segments. The music is being performed by the Deutsche Filmorchester Babelsberg (German Film Orchestra Babelsberg).

"Leave Your Room Behind" - X-Mas Download 2015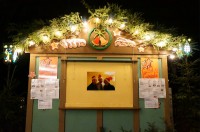 (2015/12/24) Camouflage and the Info Team wish you all a Christmas celebration full of reflection as well as a happy new year! Behind us lies an exciting "Greyscale" year 2015. The Christmas download for this year offers you an impression of the origins of the Greyscale song "Leave Your Room Behind". The song's history has roots back to the year 2005 where it should have originally been included on the album "Relocated". This "halfbeat" version from 2013 was an effort to "rediscover" the song. Halfbeat describes the way the drums emphasize the rhythmic half bar measurement. With this method the song has a slower effect while having the same actual tempo. The official "Greyscale Version" evolved to be much more similar to the original version from 2005. Sometimes things simply take time :)
Enjoy listening!

New Single "Count On Me" feat. Peter Heppner out now!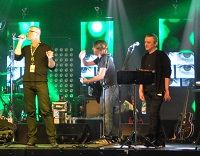 (2015/10/12) The new Single "Count On Me" feat. Peter Heppner from the album "Greyscale" is available since October 9, 2015 as a digital download, audio CD and 12" vinyl. The CD is released in a digipack in a limited edition of 1000 copies. The 12" vinyl is limited to 500 copies. There are a total of 5 new versions of "Count On Me" and also a new remix of "Shine" on this release. The "Count On Me" Single Version has been newly reworked and produced by Camouflage's tour drummer Jochen Schmalbach. The vocals from Marcus and Peter Heppner have been newly recorded for the new versions. The Demo Mix included on the release is the original version featuring Oli instead of Peter Heppner as the duet partner.




--- Buy "Count On Me" online---
Digital Download: amazon.com, iTunes
Limited Digipak Audio CD: jpc.de
Limited 12" Vinyl: jpc.de
The new single "Count on Me" out on Oct. 9, 2015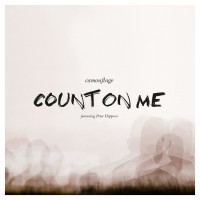 (2015/09/24) The new single "Count on Me" feat. Peter Heppner is scheduled for release on October 9, 2015. The single will be available in CD and 12" vinyl formats. The tracklist for both formats is as follows:

1. Count On Me (Single Version, 3:54)
2. Count On Me (Demo Mix, 4:50)
3. Count On Me (Die Wilde Jagd Remix, 6:39)
4. Count On Me (Klaak Remix, 5:18)
5. Count On Me (Chevy Baccole Oceanside Mix, 4:06)
6. Shine (88 Ninety's 'orbiting The Sun' Remix, 6:00
"Greyscale" Live @ South America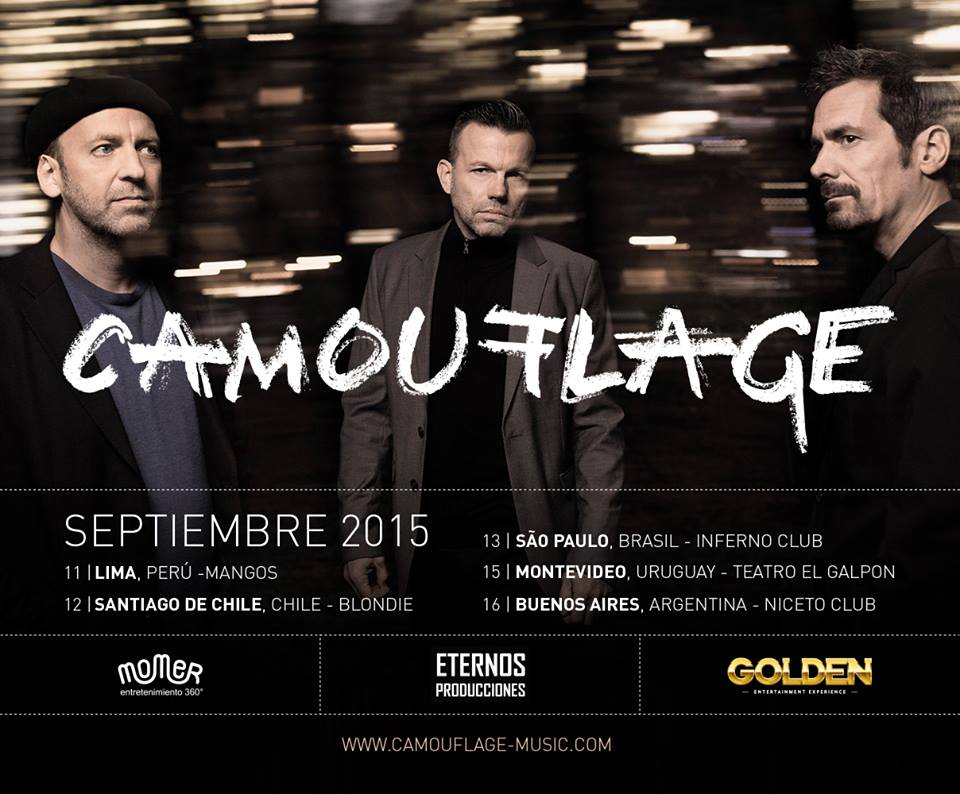 (2015/08/30) Camouflage plays five shows in South America this september in Lima (Peru), Santiago De Chile (Chile), São Paulo (Brazil), Montevideo (Uruguay) and Buenos Aires (Argentina).
Festival Appearance in Moscow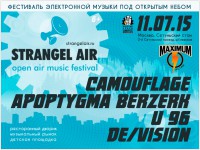 (2015/07/02) On July 11, 2015 Camouflage will perform as the headliner at the Open Air Festival "Strangel Air" in Moscow, Russia. De/Vision, U96, and Apoptygma Berzerk will also be performing at the festival.
- Strangel Air @ Facebook
- Tickets @ www.muzzbilet.ru
Concert Recording Broadcast this Sunday on the radio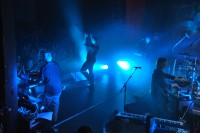 (2015/04/26) The concert in Stuttgart during the Greyscale tour in March was recorded by SWR and will be broadcast this Sunday, April 26, 2015. The broadcast will begin at 10:00pm CET on Radio SWR 1 Baden-Württemberg:
www.swr.de
Shine Remix Vinyl online available
(2015/04/19) The exclusive SHINE Remix Vinyl 12" EP is currently also available at the online shop of Bureau B / Tapete Records: shop.tapeterecords.com
« Previous