New single "Shine" - available now!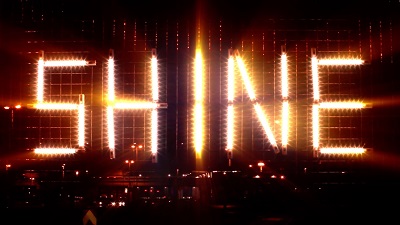 (2015/02/20) Dear friends and fans,
the day has finally come - our new single "Shine" is now available. After 8 years this is our first release of a new song. Even though "Shine" has been a familiar part of our live set for quite a while, we are nevertheless excited to learn how you like our final studio version. This song embodies much work and lifeblood and is a perfect lead in for our album "Greyscale". The album will be released on March 6, 2015 in Germany and March 27, 2015 in other regions of the world. Take a listen, talk and write about it and help us make this song known!

"This is the story, we should shout out loud - tell everybody, that no one lives without: Shine Shine Shine - within your mind." We are excited!

Marcus, Oli, Heiko.

--

Single Download: iTunes, Amazon.com
Bonus Single Download: iTunes

Limited edition audio CD (edition of 1000): JPC.de, Amazon.de
"SHINE" released on February 20, 2015 as CD single and as a digital download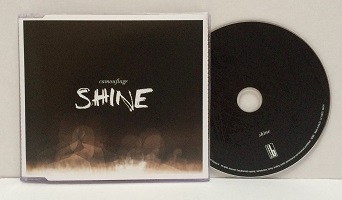 (2015/02/13) February 20, 2015 marks the German only release of the "Shine" CD single, which is limited to an edition of 1000 copies. This single contains three versions of "Shine": Single Version (4:11), Klaak Remix (5:24) & the Car Crash Set Remix (6:41). The CD is available at amazon.de and jpc.de for pre-order.
The international digital single containing all three versions will be available exclusively through iTunes. Snippets of the tracks are currently available to hear at iTunes.
Greyscale - Details and Sound Clips of All Songs
(2015/02/09) The first edition of the Greyscale CD will be released worldwide in a limited 6 panel high-gloss printed digipack with a 20 page booklet. The Greyscale LP will be released worldwide on heavy 180g vinyl. Due to the time limitations of the vinyl, the track listing is somewhat different from that on the CD Version. The exact details for the different tracklists and track order is available in Discography.


CAMOUFLAGE - "SHINE" (Video)
(2015/02/06) We proudly present our video for the upcoming single "Shine":


--html-->
http://youtu.be/HEdLxfC1bYI

Produced by Heiko Maile, Jochen Schmalbach & Volker Hinkel.
Written by Marcus Meyn, Oliver Kreyssig, Heiko Maile, Jochen Schmalbach & Volker Hinkel.
℗ & © 2015 bureau-b

Video-Credits:
Direction, Edit, Post Production: Sebastian Stuertz (http://www.cadadas.com)
Camera: Tara Wolff (http://www.tarawolff.com) & Sebastian Stuertz
Lighting: Fredman
Thanks to: Kampnagel
Tomorrow video world premiere of "Shine"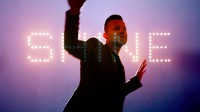 (2015/02/05) Here you can find a few video stills taken from our brand-new video clip "SHINE".

Video world premiere:
February, 6th, 2015 - 14:00 CET.









« Previous